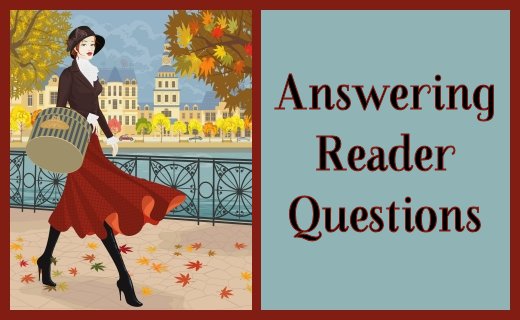 Time for more reader questions!
Scarlet asks: Is there any chance there will be an Insiders Guide? With family trees, designations, pronunciations, birth dates, etc?
Answer: First, I'm not sure what series you're asking about—I have a number of them. I won't say 'never' but right now, I don't have time to pull together companion guides. I may in the future, especially for the series that do well, but it's not on the schedule.
Raquel asks: How many Wild Hunt books does she anticipate will be in the series?
Answer: That depends on how well the series continues to sell—I do have plans for releasing 3-4 Ember books, and 3 Raven books in 2020, and more in 2021. If the series continues to sell well and really takes off, I can easily see expanding on the world and perhaps doing yet another spinoff series. So tell all your friends about the books!
Amy asks: Does she make a map of her fictional towns?
Answer: Yes, generally, I do. I have an in-depth map of Whisper Hollow and if I can figure out a way to recreate it for the books, I may add it in.
Tracey asks: Sorry if this has already been asked, how does Ms Galenorn decide what music to listen to while writing each book? Does she sort the playlist first before starting the book or is it decide as you go?
Answer: I make the initial playlist first, to fit the mood I expect in the book, and then cull as I go. Sometimes I'll add in a new song here or there. I've also taken to writing to a type of music they call binaural beats, while only listening to the other songs on breaks for inspiration. The binaural beats music—and songs that are similar—help me write and distract me less. I am very oriented toward music, and I find that I slip into the songs and lose track of my work, but the binaural beats music doesn't do that to me—it seems to promote my creativity and help me focus better. Of course, on the days I use Dragon software (voice software) to dictate, I can't listen to music at all.
That's all I have time to answer today, but next month I'll be answering more! Feel free to leave questions in the comments thread and I'll add them to the list.

Answering Reader Questions!