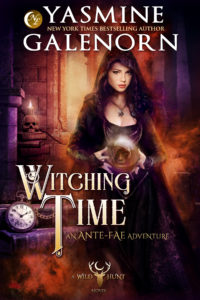 So today, I'm giving away a fun mug, some herbal tea, and a advance copy of WITCHING TIME! You'll get the e-book via Book Funnel. So you'll be able to read it before it comes out on the 12th! All you have to do is post a comment with the following:
Verify (by stating) that you are 18+
Verify you live in the United States
Tell me what you love about the Wild Hunt Series or the Bewitching Bedlam Series
Winner will be picked on October 6th and make CERTAIN you enter your correct e-mail address because that's where the e-book link will be sent. The mug will be sent out later.