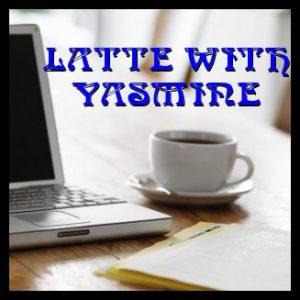 Continuing from yesterday:
So, we've had a lot of upheaval on the website as we switched over to a complete WordPress site, and I know it's been frustrating for readers. It was such a huge task, that it took us longer than we expected. Thank you for hanging in there, things are almost back to normal and we've got everything except past blog posts back. Those will take quite a while, but I'll be writing new posts in the meantime. One of the reasons I wanted to switch was because now it is fully mobile, and I have come to realize just how many of my readers access my website on their phone or tablet. This makes it much more user-friendly for them.
I've been doing a lot of work on myself as well. As you know, I've been working with a book called A YEAR TO CLEAR. It focuses on clearing away internal clutter, which is what I need. My house is relatively uncluttered, in fact there's a place for just about everything and I try to keep everything in its place. But inside my mind? So many doubts and fears and worries lurk, along with stress and concern over things that will really aren't my business to be concerned over, and my focus on the negative instead of the positive has built up to create a massive amount of static.
Now I'm clearing it out, bit by bit, piece by piece, emerging from a chrysalis. I'm facing my fears and working through them. And I've discovered in the past 140 some days that I've been using the book that I'm becoming happier. I'm less afraid. I'm embracing change instead of fearing it. In fact I directly credit the exercises I've been doing with helping me make the changeover to being an indie author, without having too many major meltdowns.
I ran across a quote today that spoke to me. I want to share it with you. Actually two quotes. The first: "Why give up our power and energy to feed someone else's belief or wore when it doesn't feel good to us?" And the second: "You get what you think about whether you want it or not." Both of these are extremely accurate.
Over the past five months, I come to realize just how quickly negativity breeds more negativity. When all you see are the negative things, that's all you get.
I've tried to divorce myself from saying things like, "I don't know what else I expected." Or, "that's just my luck," when something goes bad. And when someone tries to get me to join their misery party — as I put it — I no longer play. I either walk away if I know they're mired and don't want to look for anything positive (some people are happiest when they're miserable), or I say something to counter it and to acknowledge that I choose not to look at life in that way.
Are there a lot of bad things that happen in this life? Of course there are. No one will dispute that. But so often, people look at the bad and forget to acknowledge good. And one thing I have learned over the years is that when you stop acknowledging the good in your life, the universe stops giving you good things.
Outlook makes all the difference on what you discover coming into your life. Again—I don't refute that bad things happen, or that people exist who are just out there to hurt others. But I no longer feed that energy by focusing on it. If someone becomes toxic in my life, I walk away. I have the choice to allow that energy in my life, and I choose not to.
I follow a very helpful blog. The writer is a paranormal romance writer and she's a good friend of mine. She's made a success of her life in general, and of her career. She's gone indie after being with the big pubs for years, and she does quite well. I admire her fortitude, and her blog has been a great inspiration to me over the past few months. So I recommend Maggie Shayne's Bliss blog if you are a creative type, and want to be entrepreneur, or just someone who need some inspiration.
So I guess that's it for the updates for now. We're getting back to normal, or rather — our new normal — and I hope to be blogging more regularly. And now, I'm going to get back to work on FURY'S MAGIC, the second Fury Unbound book. And I'm so happy for those of you who have enjoyed FURY RISING.