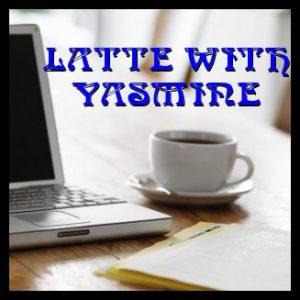 A long blog post for you today, starting out with the exciting news that I have gotten a starred review from Publishers Weekly for FLIGHT FROM MAYHEM. I've gotten good reviews from them before but never a starred review, which is big news. Among other things, they had this to say:
Galenorn delivers suspense, myth, and stunningly relatable characters in her second Fly by Night paranormal contemporary (after Flight from Death), which continues the saga of blue dragon shape-shifter Shimmer and her coworkers at the Fly by Night Magical Investigations Agency…
There are a lot of vampire, fae, and shifter identities to keep track of, but each character is someone the reader can imagine befriending. The suspense builds, layer by layer, as the central mystery is addressed and a wide variety of smaller, more personal issues are teased out, leaving readers with an almost desperate need to know what happens next. Each detail seems specifically chosen to enhance immersion into a beautiful, complicated setting.
FLIGHT FROM MAYHEM will be released on August 2 — and it is one of the last two books you will be able to pre-order a signed copy of from Seattle Mystery Books. So I suggest, if you want a signed copy of one of my books, you do it with either this one or with SHADOW SILENCE. Both are available for preorder from Seattle Mystery Bookshop.
Now, to other things. Well, it's been a long road the past year and a half, for both Samwise and myself. We had to go through a whole lot of changes and shifts in our careers and let me tell you, it has not been easy, and it's been a little scary. But I have to say, things are settling in now. Sam started a new job today, and while it's not permanent it sounds like a good fit for him for now. We also got some other good news — a little more private — but it takes a bit of the load off.
As for me, of course, it's been the ongoing saga of my ever-changing career. As the industry has shifted and evolved, publishing traditionally has become a game of hardball for authors — best-selling authors, mid-list authors, and beginning authors alike. It doesn't matter where you're at, if you're pubbing with the trad houses, the road has been rocky.
Most of you know by now that my time with Berkley has come to an end. After the two last releases this year with them (FLIGHT FROM MAYHEM and SHADOW SILENCE), I will be fully indie. At least until further notice.
I don't mind telling you, the thought of this has scared the hell out of me. No more advances to live on while I write the book, a total shift in mindset on how things are done. More work to do, having to explain to readers how and why the process is different…none of it's been easy.
One thing people still don't understand is that in traditional publishing, writers have far less influence and power than most readers think. We aren't the ones who decide whether we're going to get another contract or not. We usually don't have control over our covers. Quite often the content of our books has to fit a certain parameter to be accepted. I'm very lucky in that my editor at Berkley and I worked very well together, and our vision was similar. A lot of my author friends weren't so lucky. But now, since Berkley is taking another direction with the fiction they want to publish and since the industry is in such a flux, there's no room there for me.
I've been in this game for twenty years and watched proverbial boats crash on the shore time and again. You know what? I'm tired of being a passenger. I want to steer the boat, so to speak. Or at least, steer my OWN boat. Then if I see a crash coming, I can do something about it instead of watching helplessly as somebody else makes decisions about my path.
Which brings me to my first indie release.
I have had so much fun writing Fury Rising. I wrote completely to my own vision. I took the book places where I knew it wouldn't work for Berkley. I made it 100% mine.
And the response has been extremely gratifying so far — readers are loving the book. I'm starting the second one already, and sales are fairly good for my first indie. (Which they need to be, to be honest. I don't do this is a hobby and I only can continue to write the way I do as long as I can make a living from it). And now I'll admit something else: I've been worried as to whether readers really would follow me into this new direction, especially since so many of my sales were in print rather than E-format. I'm grateful that so many of you already have.
A number of readers who don't hang out online probably won't know that I'm still writing in a couple of years, unless they check my website. But I also know that all things change, and if they drop off, I'll find new readers. And those of you staying along for the ride? We'll have a blast with my new books and I hope you'll love what I'm planning for the future.
On that note, just to let you know: I'm also excited because I've got covers in the works for the next three Otherworld books — and they are awesome. No, they won't be from Tony, but they're good and I'm happy with the way they're coming out and that's all that matters.
I'm going to post part two of this blog for tomorrow, because it's so long. Till then!