THE SILVER STAG
First in a new dark urban fantasy series–the Wild Hunt Series.
Coming March 5, 2018!
Preorder in e-format now!
Ember Kearney was born with the mark of the Silver Stag. A water witch pledged to Morgana, she is recruited for Herne's squad of elite bounty hunters to preserve the balance between the Fae Courts, so the chaos doesn't spill out into the mortal realm.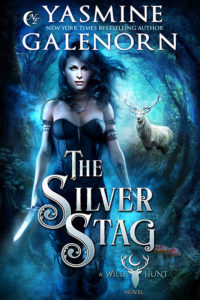 The Silver Stag Preorder!