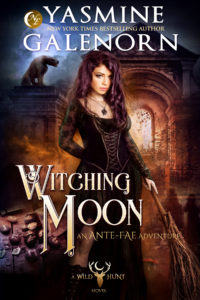 Playlist for writing this book!
Air: Moon Fever; Playground Love; Napalm Love
Airstream: Electra (Religion Cut)
Alexandros: Milk (Bleach Version); Mosquito Bite
Alice in Chains: Sunshine; Man in the Box; Bleed the Freak
Android Lust: Here & Now; Saint Over
Band of Skulls: I Know What I Am
The Black Angels: Currency; Hunt Me Down; Death March; Indigo Meadow; Don't Play With Guns; Always Maybe; Black isn't Black
Black Mountain: Queens Will Play
Blind Melon: No Rain
Boom! Bap! Pow!: Suit
Brandon & Derek Fiechter: Night Fairies; Toll Bridge; Will-O'-Wisps; Black Wolf's Inn; Naiad River; Mushroom Woods
The Bravery: Believe
Broken Bells: The Ghost Inside
Camouflage Nights: (It Could Be) Love
Colin Foulke: Emergence
Crazy Town: Butterfly
Danny Cudd: Double D; Remind; Once Again; Timelessly Free; To The Mirage
David Bowie: Golden Years; Let's Dance; Sister Midnight; I'm Afraid of Americans; Jean Jeanie
Death Cab For Cutie: I Will Possess Your Heart
Dizzi: Dizzi Jig; Dance of the Unicorns;
DJ Shah: Mellomaniac
Don Henley: Dirty Laundry; Sunset Grill; The Garden of Allah; Everybody Knows
Eastern Sun: Beautiful Being
Eels: Love of the Loveless; Souljacker Part 1
Elektrisk Gonnar: Uknowhatiwant
FC Kahuna: Hayling
The Feeling: Sewn
Filter: Hey Man Nice Shot
Finger Eleven: Paralyzer
Flora Cash: You're Somebody Else
Fluke: Absurd
Foster The People: Pumped Up Kicks
Garbage: Queer; Only Happy When It Rains; #1Crush; Push It; I Think I'm Paranoid
Gary Numan: Hybrid; Cars; Petals; Ghost Nation; My Name Is Ruin; Pray For The Pain You Serve; I Am Dust
Godsmack: Voodoo
The Gospel Whisky Runners: Muddy Waters
The Hang Drum Project: Shaken Oak; St. Chartier
Hang Massive: Omat Odat; Released Upon Inception; Thingless Things; Boat Ride; Transition to Dreams: End of Sky; Warmth of the Sun's Rays; Luminous Emptiness
The Hu: The Gereg; Wolf Totem
Imagine Dragons: Natural
In Strict Confidence: Snow White; Tiefer; Silver Bullets; Forbidden Fruit
J Rokka: Marine Migration
Jessica Bates: The Hanging Tree
Korn: Freak on a Leash; Make Me Bad
Lorde: Yellow Flicker Beat; Royals
Low: Witches; Nightingale; Plastic Cup; Monkey; Half-Light
M.I.A.: Bad Girls
Many Rivers Ensemble: Blood Moon; Oasis; Upwelling; Emergence
Marconi Union: First Light; Alone Together; Flying (In Crimson Skies); Always Numb; Time Lapse; On Reflection; Broken Colours; We Travel; Weightless
Marilyn Manson: Arma-Goddamn-Motherfucking-Geddon
Matt Corby: Breathe
NIN: Closer; Head Like A Hole; Terrible Lie; Sin (Long); Deep
Nirvana: Lithium; About A Girl; Come As You Are; Lake of Fire; You Know You're Right
Orgy: Social Enemies; Orgy
Pati Yang: All That is Thirst
Puddle of Mudd: Famous; Psycho
Red Venom: Let's Get It On
Rob Zombie: American Witch; Living Dead Girl; Never Gonna Stop
Rue du Soleil: We Can Fly; Le Francaise; Wake Up Brother; Blues Du Soleil
Screaming Trees: Where The Twain Shall Meet; All I Know
Shriekback: Underwater Boys; Over the Wire; This Big Hush; Agony Box; Bollo Rex; Putting All The Lights Out; The Fire Has Brought Us Together; Shovelheads; And the Rain; Wiggle & Drone; Now These Days Are Gone; The King in the Tree
Spiderbait: Shazam!
Tamaryn: While You're Sleeping, I'm Dreaming; Violet's In A Pool
Thomas Newman: Dead Already
Tom Petty: Mary Jane's Last Dance
Trills: Speak Loud
The Verve: Bitter Sweet Symphony
Vive la Void: Devil
Wendy Rule: Let the Wind Blow
Yoshi Flower: Brown Paper Bag
Playlist For Witching Moon