Just a reminder that you can preorder WITCHING TIME! Don't miss Raven's exciting new adventure–be sure to get it on the day it comes out!  Preorder on: KINDLE, NOOK, iBOOKS, KOBO. (Print to come out near release date). RELEASE DATE: October 12, 2020.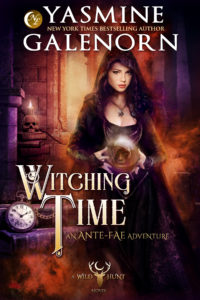 It's Mabon, and Llewellyn's friends—Marigold and Rain—are running a harvest festival on their farm. Llewellyn and Raven open a vendor's booth to join in the fun. But Raven soon discovers the farm has a deadly past. When she encounters the spirit of a teenaged girl who was thought to have been a runaway, she quickly discovers the girl was killed.
As she attempts to prove the girl was the victim of a deadly ritual gone awry, a series of terrifying paranormal events begins to occur. Raven soon realizes that the spirit of the killer is still lurking on the land, and the race is on. Raven must prove that the girl was murdered before the killer's ghost strikes again, because he's willing to sacrifice anyone and anything who threatens to reveal the secrets of his past.
If you enjoyed this blog and would like to help support it, or just want to buy me a cup of coffee, click on the link below to donate.